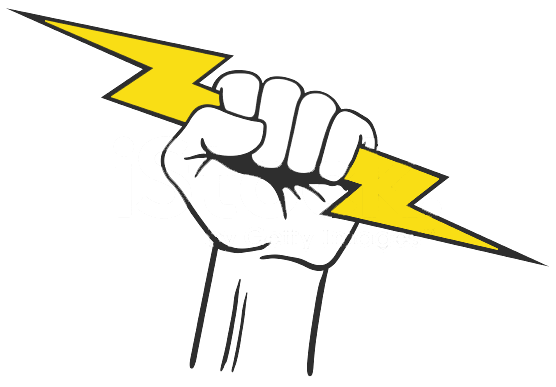 ESI – Electrical Specialties, Inc. located in Beaumont, Texas has experienced and professional Electrical Contractors & Electricians. Our Electricians are ready to handle any size electrical job for residential and commercial projects. We also offer excellent products and services in the fire alarm & security industry for all your low voltage needs. ESI – Electrical Specialties was founded on June 06, 1996 by JD Burns and Steve Fox. In February 1998, ESI enhanced the business by adding fire alarm and securities division. Since then, our electricians in Beaumont, Texas provided electrical services for countless residential, heavy commercial and off-site industrial projects. Today ESI – Electrical Specialties based in Beaumont, Texas is a growing electrical contracting company. We are striving to engage in all facets of the electrical industry and has Electrical Contractors ready to take on any residential and Commercial projects.
JD Burns entered into the Beaumont NJATC Apprenticeship in 1982-1986. He passed his Master Electrical License Exam in 1992 (# M3180). He has over 32 years' experience in this field.
ESI- Electrical Specialties, Inc. has the experience, knowledge, and dedication necessary to handle any electrical contracting job. The company is based in Beaumont, Texas but serves all of Southeast Texas. If you need help with any electrical services, please 
contact
 us before you get started. ESI- Electrical Specialties Inc. operates as electrical contractors.
Client Testimonials
Jason gave us a five star review on Facebook. We love feedback! Tell us what you think!
Experienced Electricians in Beaumont, Texas
Electricians at ESI Electrical Specialties, Inc. located in Beaumont, Texas works with many of Southeast Texas' finest home builders. We provided the best Residential Electricians in the area. Are you building a new home and need an experienced electrician you can trust? Do you need someone to handle a large remodel job that has the knowledge to handle electrical issues that arise?  Are you a home builder looking for a professional Residential Electrical Contractor company providing excellent customer service? ESI Electrical Specialties, Inc. in Beaumont, Texas only uses highly qualified Residential Electrical Contractors for all your electrician services on any residential new construction and residential home remodeling projects, so call us today.
Our Electricians in Beaumont, Texas offers commercial electrical services. Do you want commercial electricians experienced with handling large projects that get them done quickly and correctly keeping all facets of the job in mind so the job gets done right and within budget? Since 1996, ESI Electrical Specialties, Inc. has been getting nursing homes, assisted living facilities and other healthcare projects done quickly, correctly, safely and on or under budget. electricity, current, light, power, A.C., D.C., energy, power supply, electric power, lineman, wireman